English Musical - Hong Kong School Drama Festival 2021-2022
2022-05-05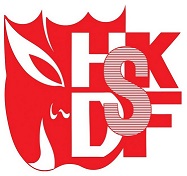 Our English Musical Team participated in the Hong Kong School Drama Festival 2021-2022 and took the virtual stage by storm through their performance of "A Good Doctor", a play written by our own students.
We are glad to announce that our team received several impressive awards as listed below.
Award for Outstanding Script
Award for Outstanding Performers (4B Kong Tsz Kiu; 3B Yuen Tsz Ching; 3A Coro Henry Jr; 3A Po Chun San Jason)
Award for Outstanding Audiovisual Effects
Award for Outstanding Cooperation
Award for Commendable Overall Performance
Congratulations to our students on their excellent performance at the Drama Festival.