JC Poetic Heritage Translation Awards 2021
2021-07-12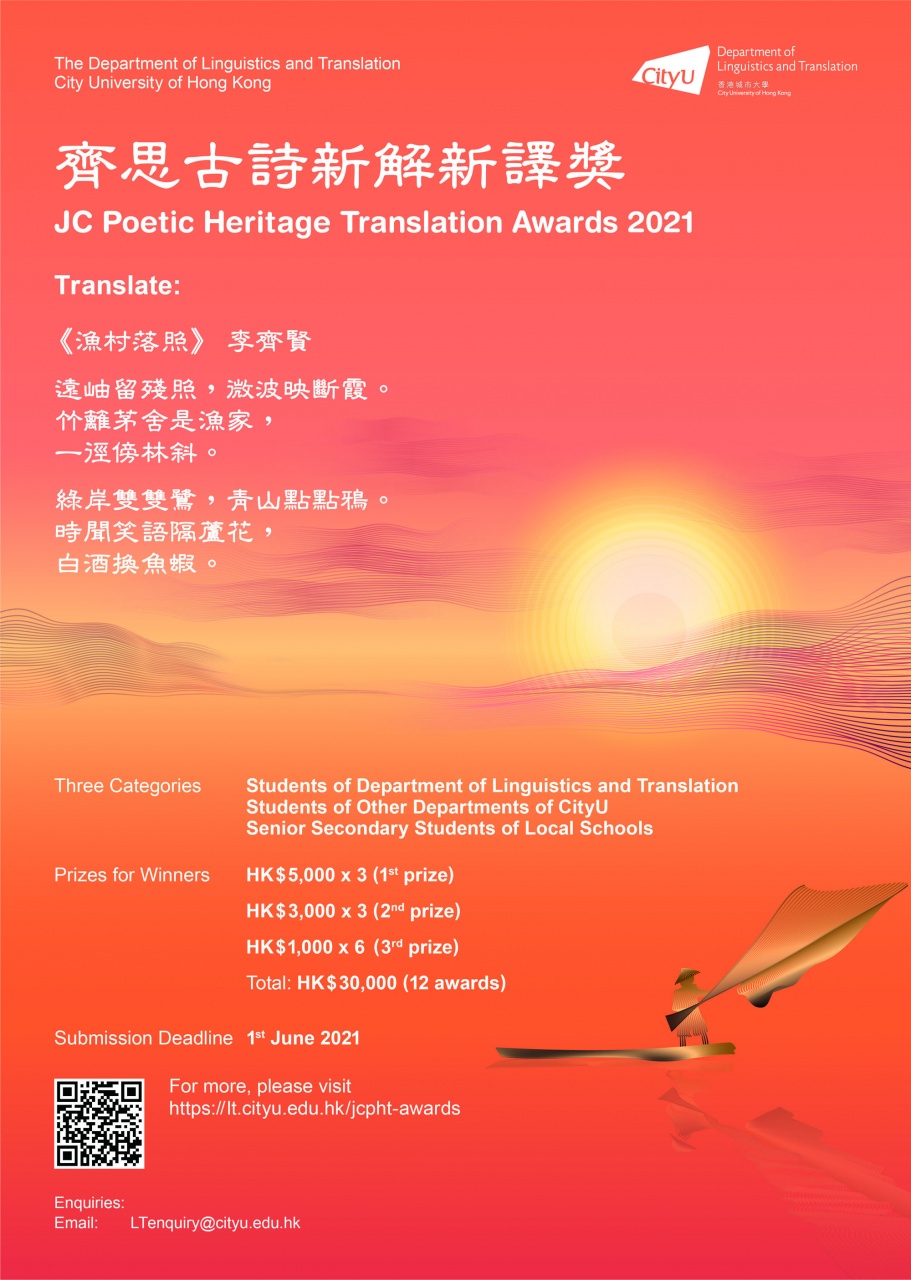 | | |
| --- | --- |
| JC Poetic Heritage Translation Awards 2021 | Posted on:2021/07/12 |
Three of our senior form students, Yang Yang from 5A, Yue Ho Tsun from 5A, and Ho Wun Ying from 5IB, have recently joined a translation competition, JC Poetic Heritage Translation Awards 2021 (齊思古詩新解新譯獎), organized by the Department of Linguistics and Translation of City University of Hong Kong. They are among the ten shortlisted winners in the Senior Secondary Students of Local Schools category and have each received a Merit Award. Their performance is encouraging.
The competition involved the translation of a Chinese poem written by the Korean poet Li Jeyeon (1287-1367), and it goes:
瀟湘八景 -《漁村落照》 李齊賢
遠岫留殘照,微波映斷霞。竹籬茅舍是漁家,一徑傍林斜。
綠岸雙雙鷺,青山點點鴉。時聞笑語隔蘆花,白酒換魚蝦。
Our awardees' entries are included in the PDF file below:
Congratulations to our awardees!