HKSTP RCC Fabrication Lab Visit and Training
2023-02-13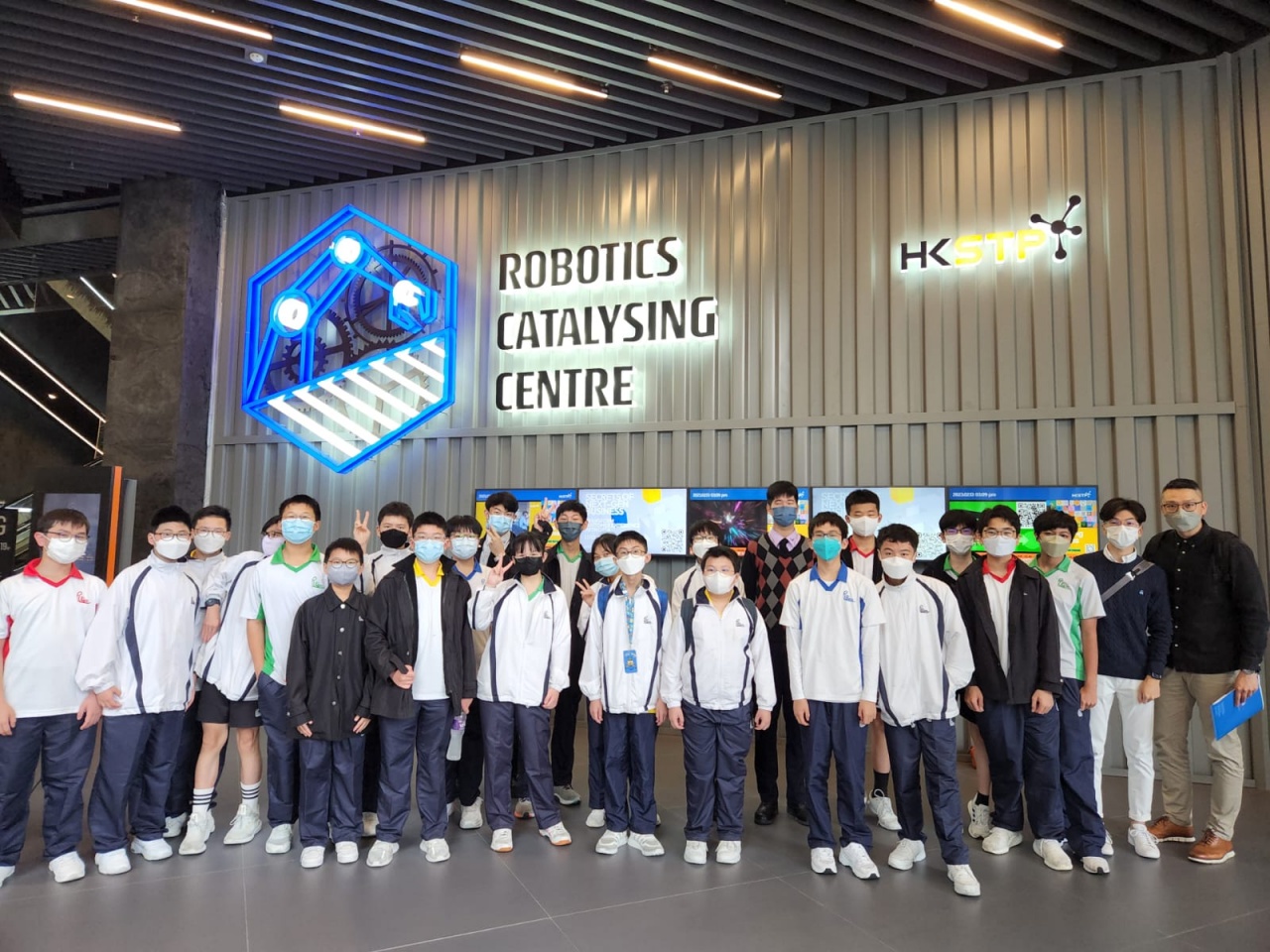 To promote STEAM education and enrich our students' understanding on current technology and tools deployed to make invention prototypes, 23 STEAM Team members (Robotics Team and Invention Team) were invited to visit the Fabrication Lab of Hong Kong Science and Technology Parks Corporation Robotics Catalysing Centre (HKSTP RCC) on 13 February 2023.
During the visit, not only did the STEAM Team members acquire hands-on experience in using hand tools under the instruction and supervision of professional instructors, but they also learnt how laser cutter, waterjet cutter, CNC milling machine and 3D printer work for producing invention prototypes through detailed explanation and demonstration provided by the instructors of the centre. Heartfelt gratitude must be conveyed to the organization and its staff for offering such meaningful and valuable learning opportunity for our students.
Teachers in charge: Mr. Lam Cho Hon and Mr. Ching Ho Yin (Robotics Team Coach) of STEAM Committee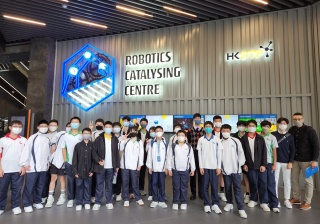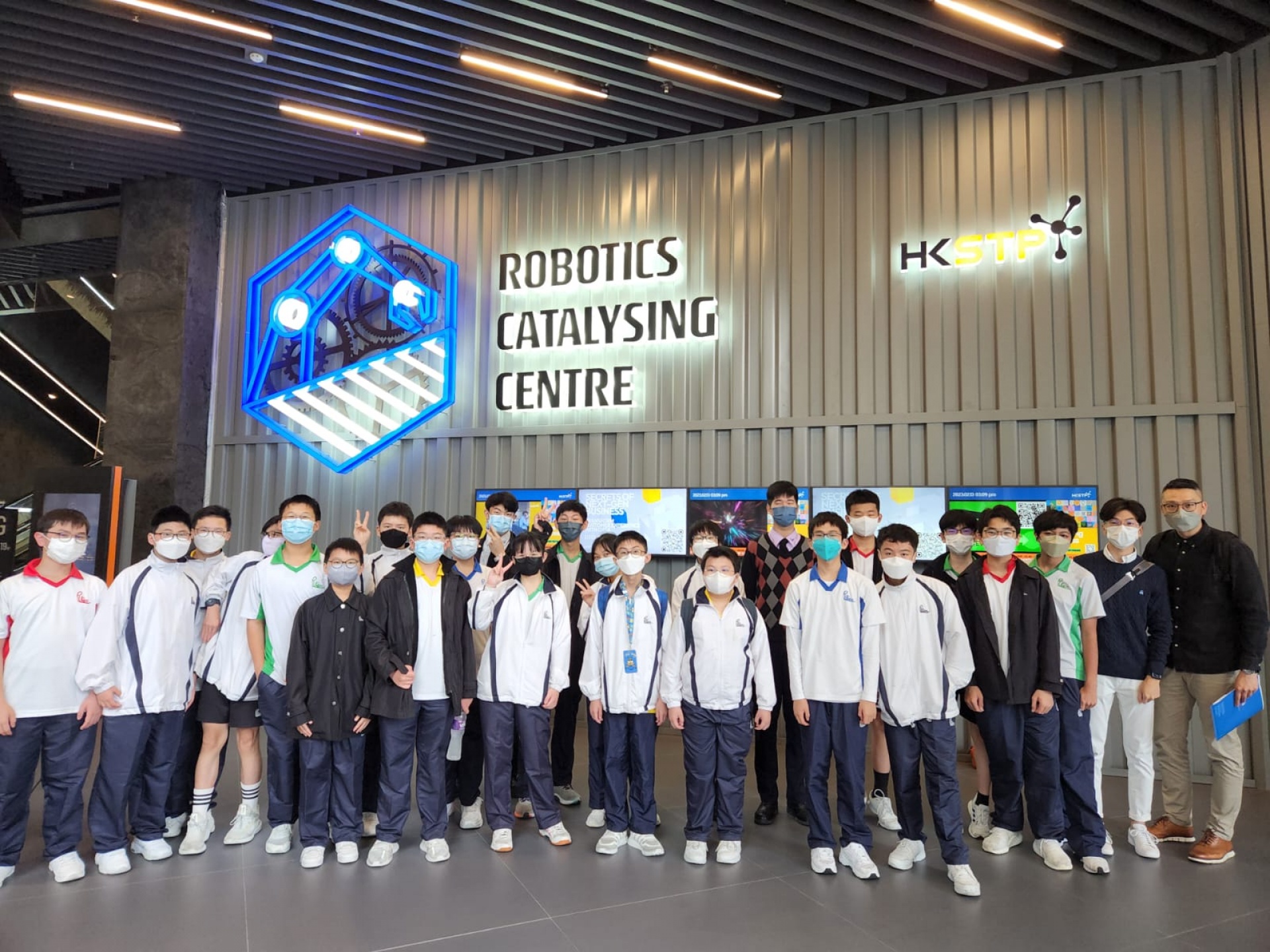 Group photo at the entrance of the Fabrication Lab of Robotics Catalysing Centre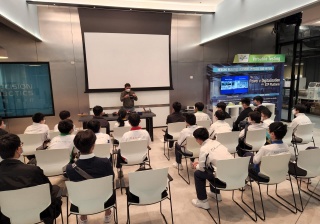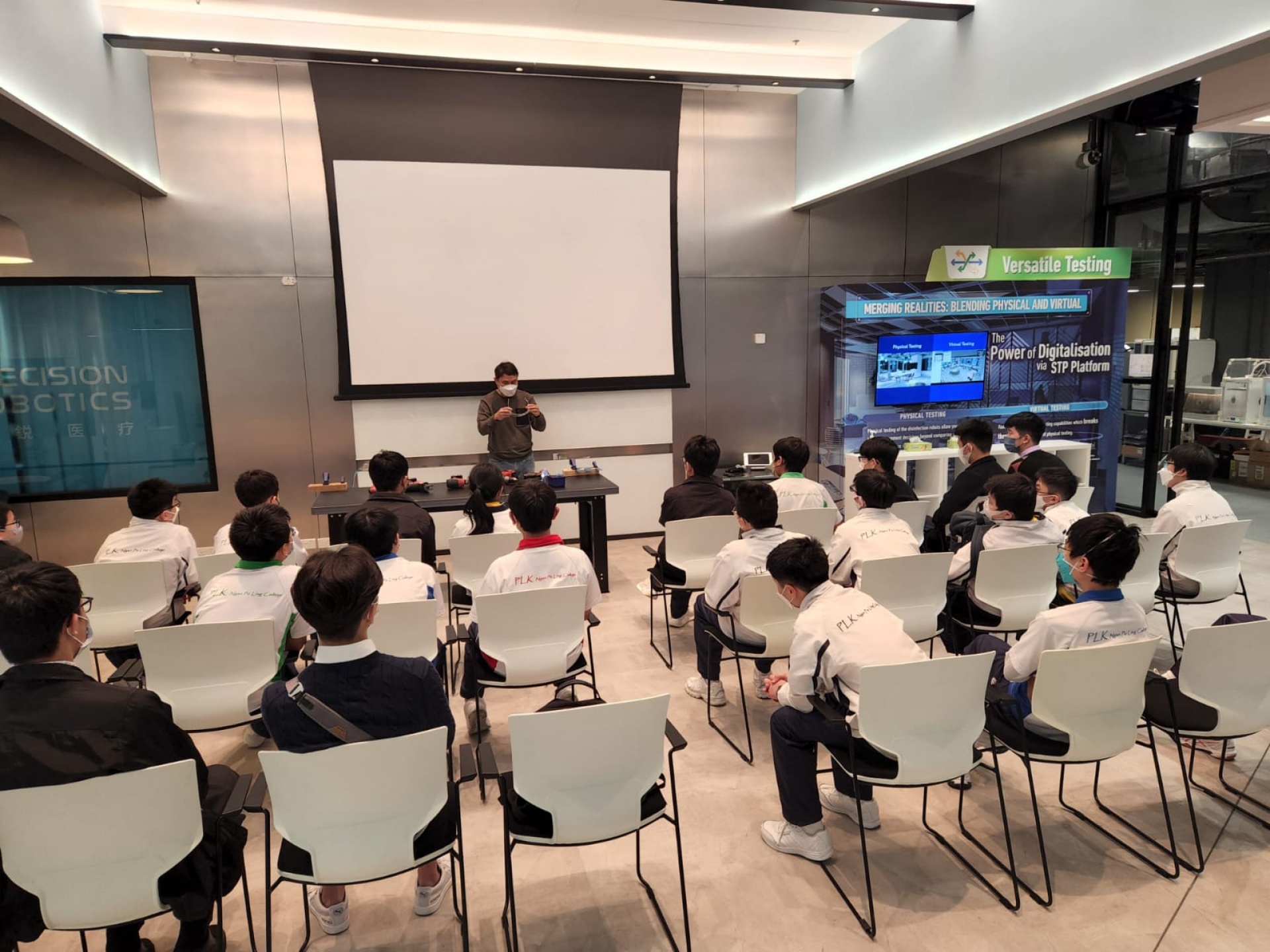 Our students are being briefed about the safety rules of the lab.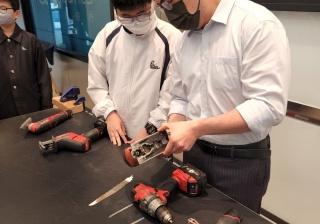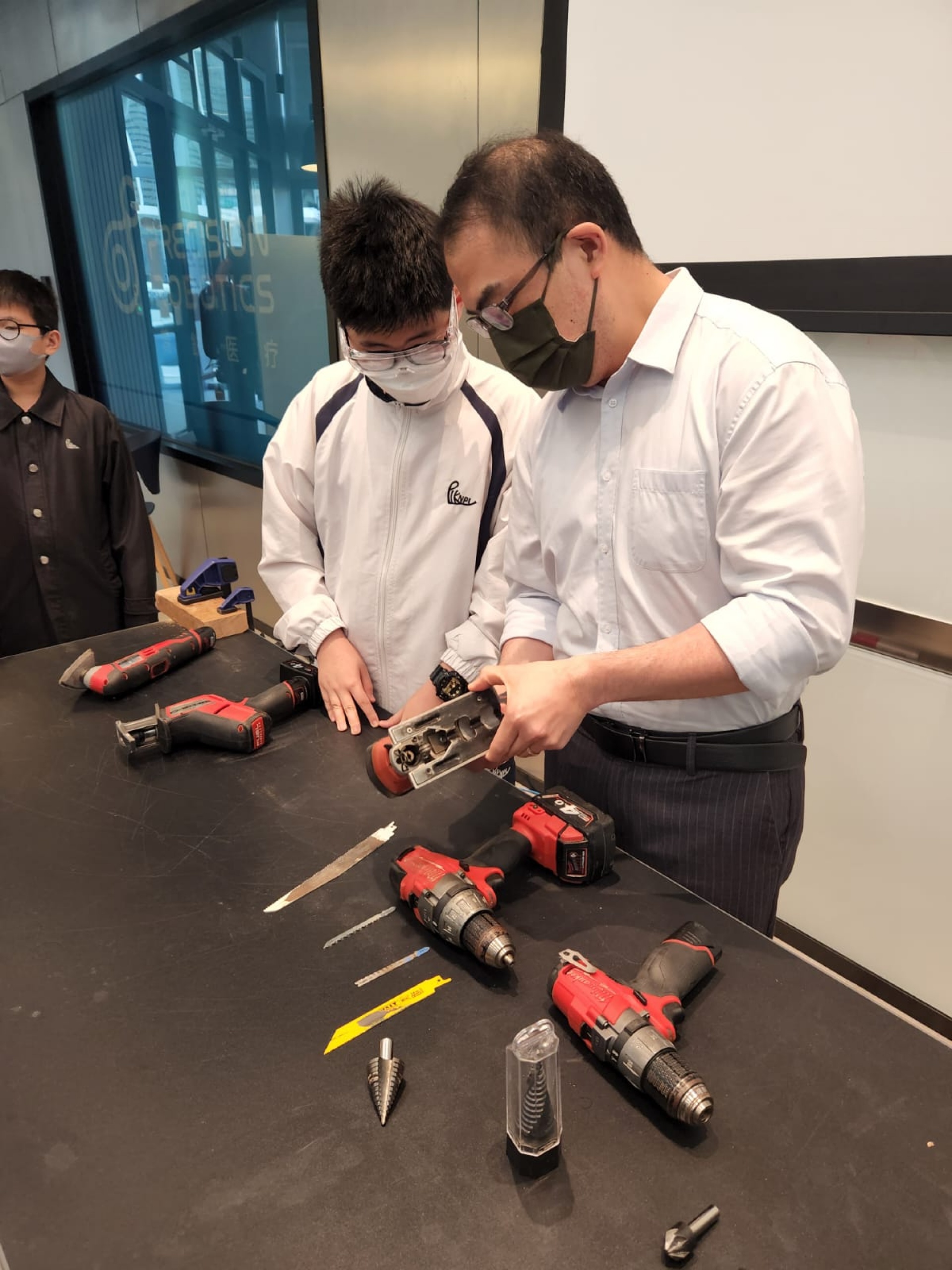 Our students are being trained to change the accessories for the electric drill.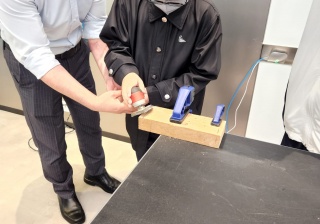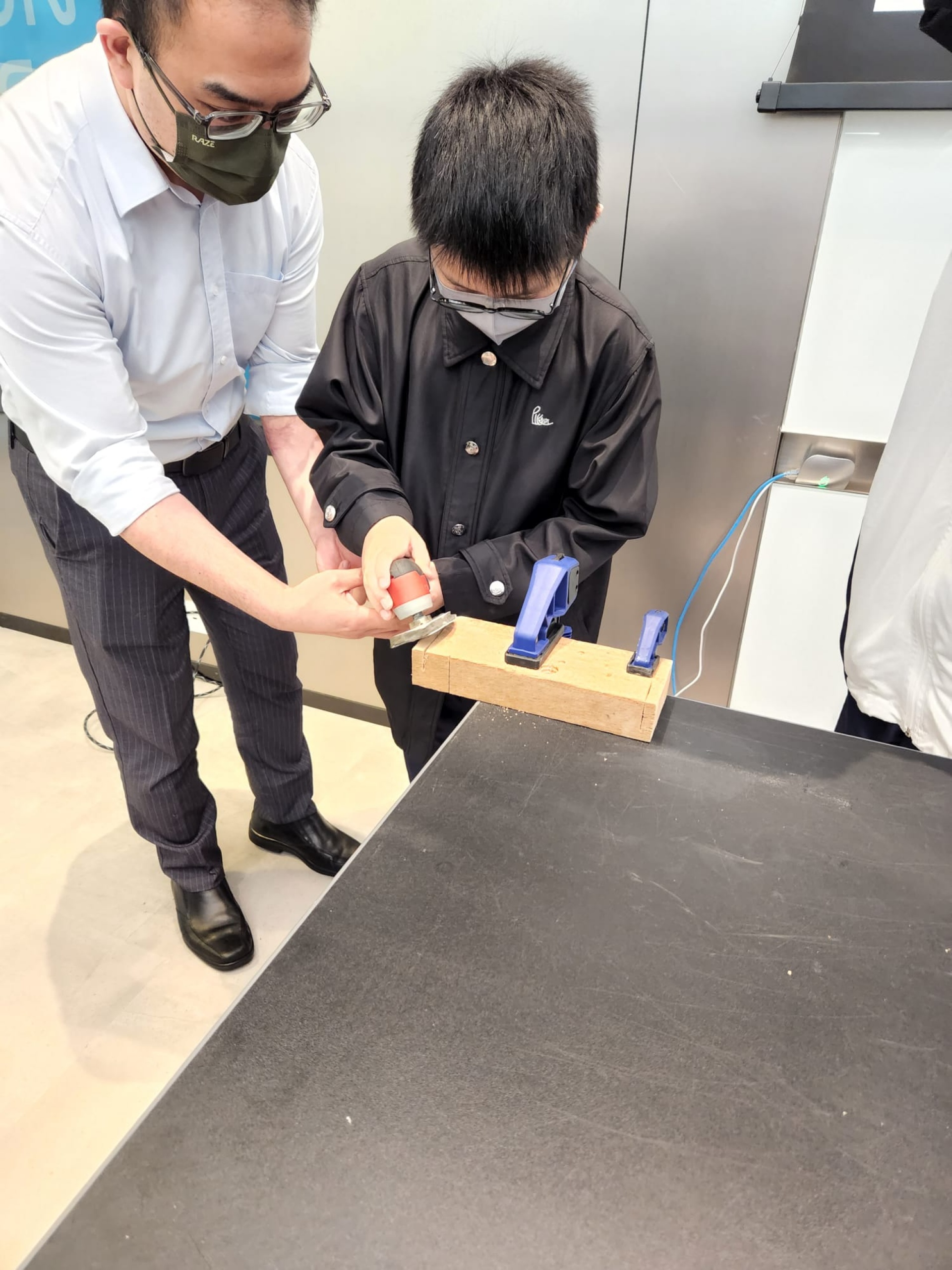 Our students are taking turns trying the angle grinder with sand paper.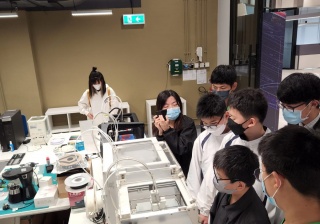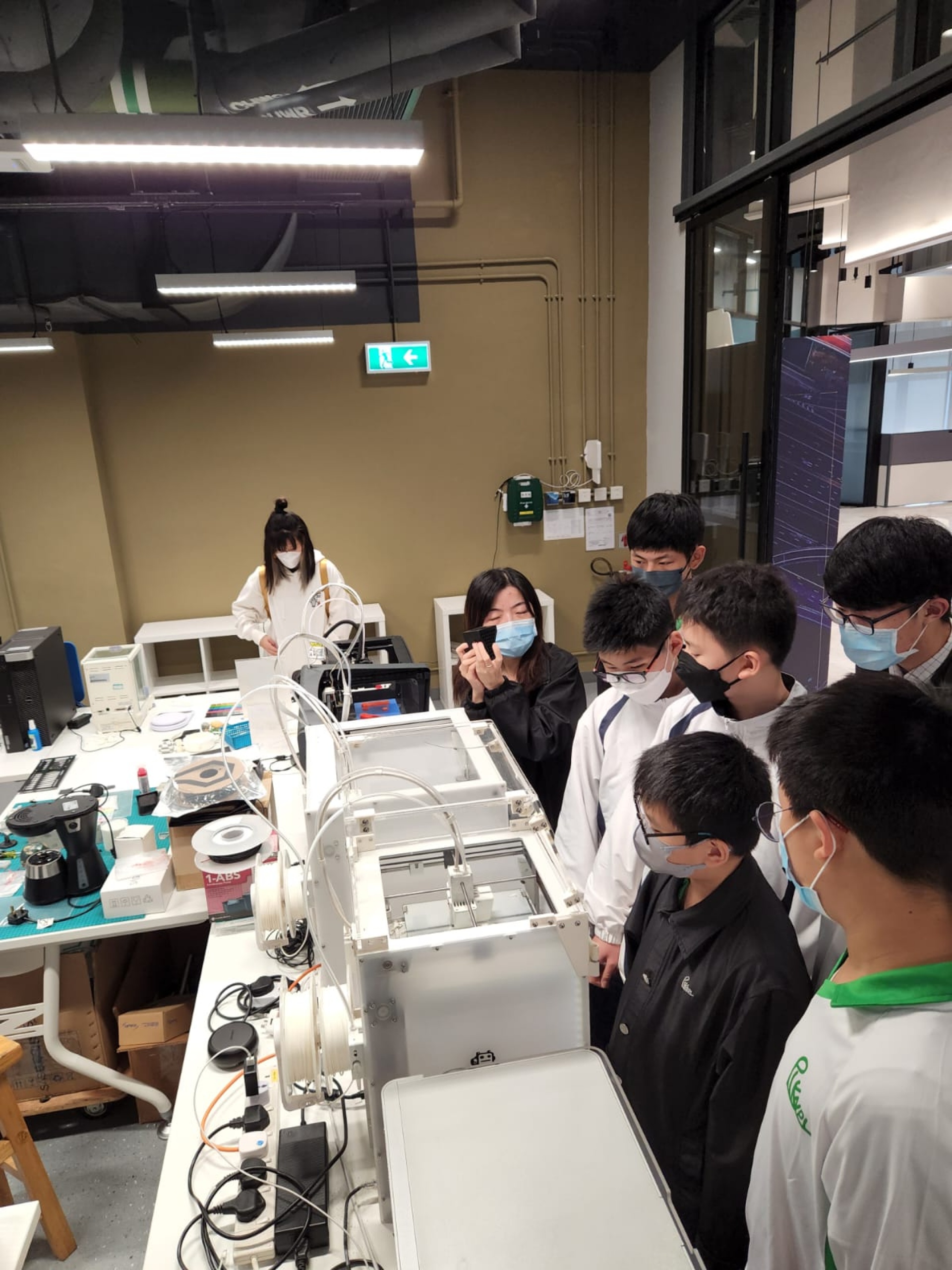 The instructor is introducing the properties of different kinds of materials used in 3D printing to our students.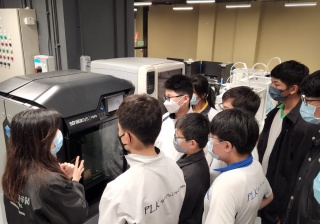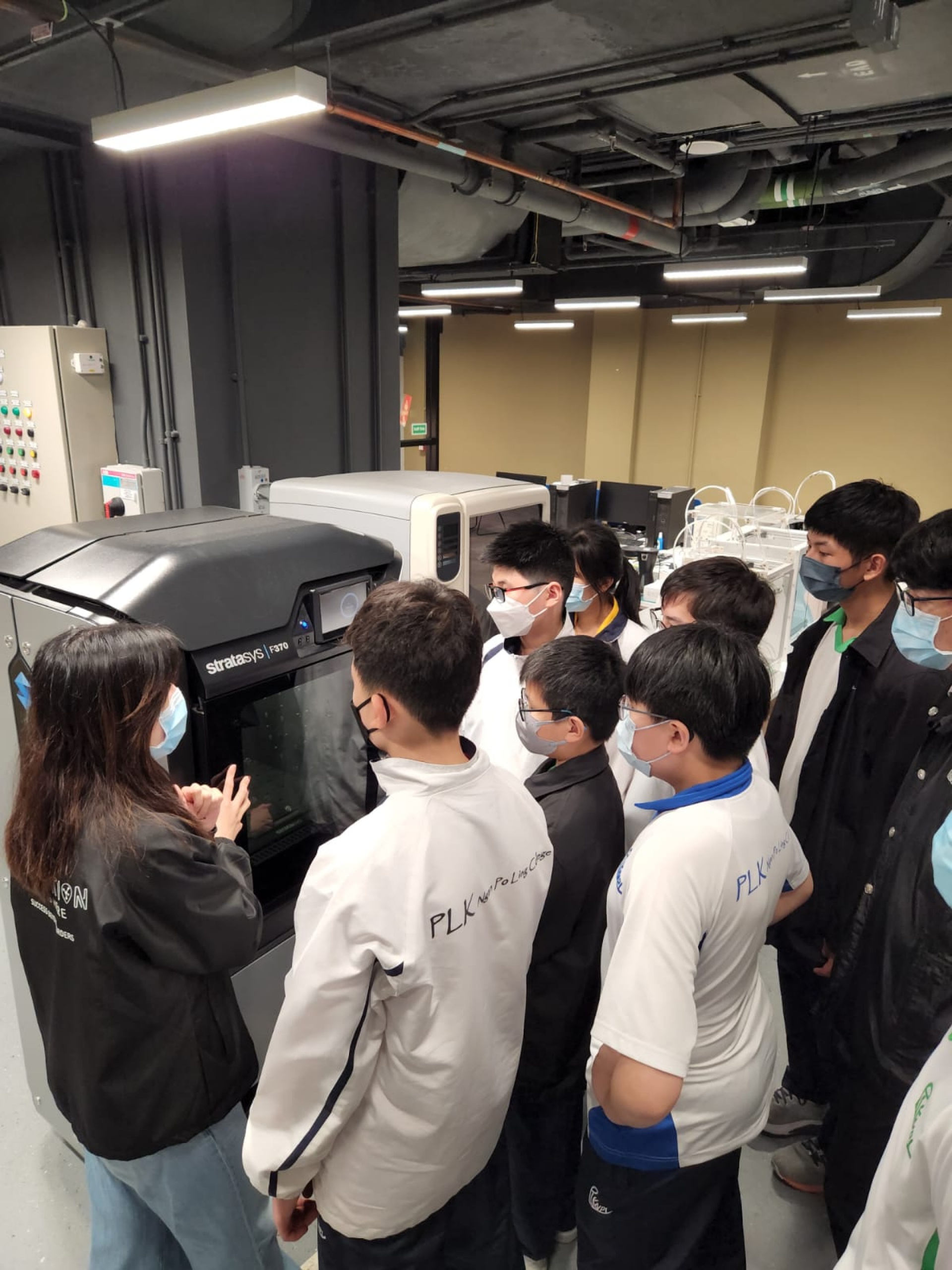 The instructor is introducing some advanced models of industrial 3D printers to our students.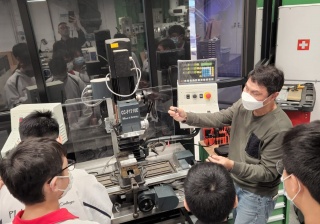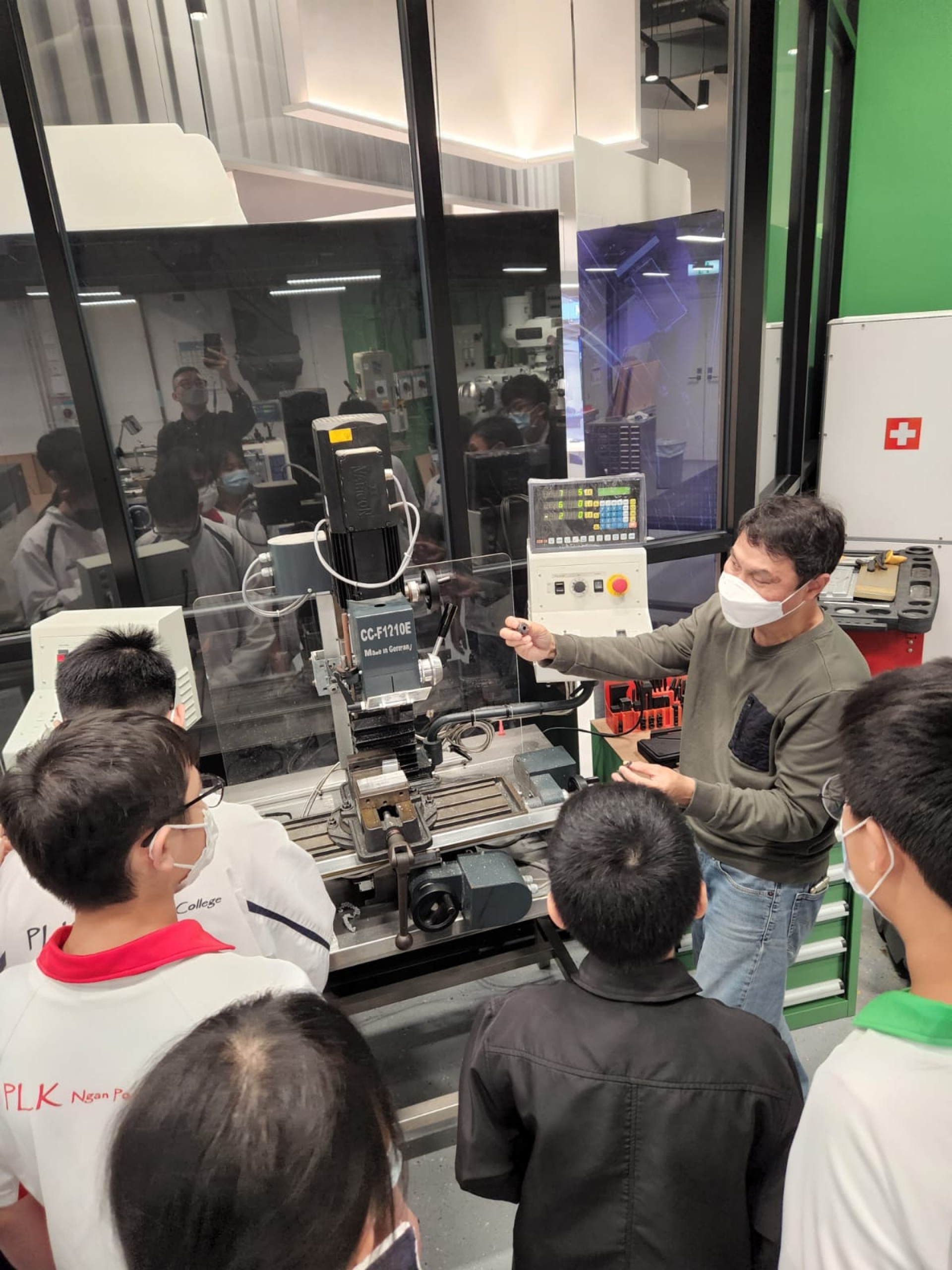 The instructor is explaining the working principle of CNC milling machine to our students.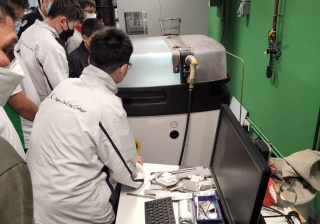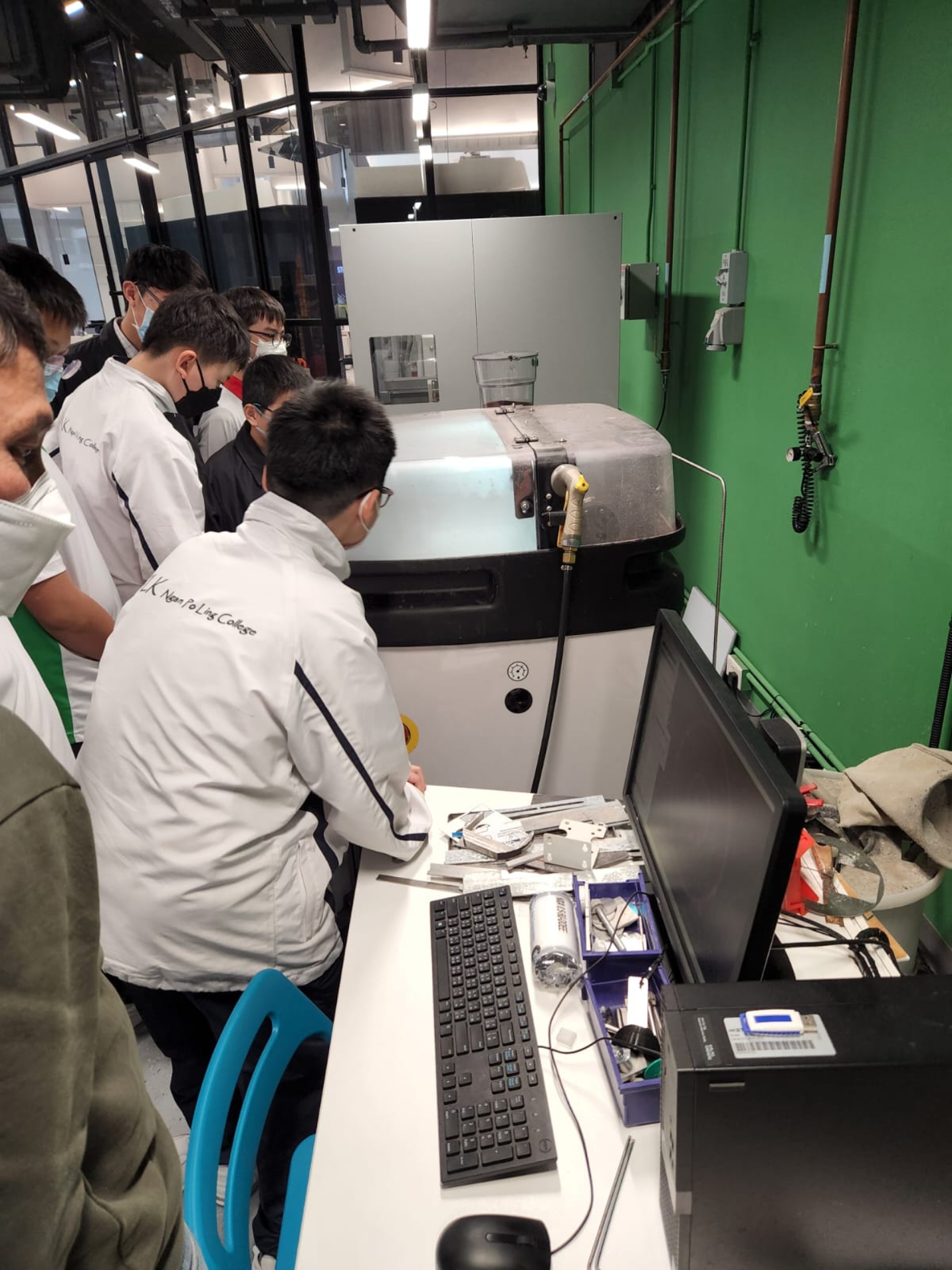 Our students are amazed by the effectiveness of the waterjet cutter in cutting metal objects.